The Verizon Plan
How do you make a good thing better?
Get more data and more control at the push of a button on the
new Verizon Plan.
Get 30% more data.

Plus, keep your unused data for another month with Carryover Data.

Take total control.

Tap the new My Verizon app to add or keep your data and put an end to surprise overages.

All on the best network.

Only America's best network makes your phone work the way you want, where you want it.
Pick your new plan size.
Our new plan has a simple size for everyone, each with more data and unlimited talk and text. Find your fit below.
2GB
$35/mo
4GB
$50/mo
8GB + 2 GB/line
$70/mo
12GB + 2 GB/line
$80/mo
16GB + 2 GB/line
$90/mo
24GB + 2 GB/line
$110/mo
All sizes include unlimited talk and text.
Plan cost per month plus $20/month/smartphone purchased on device payment. Taxes/fees apply.
* Limited Time Only
Get 30%
more data.
Our new plan has five simple sizes – each with 30% more data, and with Carryover Data it's yours to keep. Your unused gigs automatically roll over to the end of the following month. So you can save more. Do more. Stream more.
Take total control.
With just a few taps you can manage your plan and everything in it. See your data and control it all with the new My Verizon app.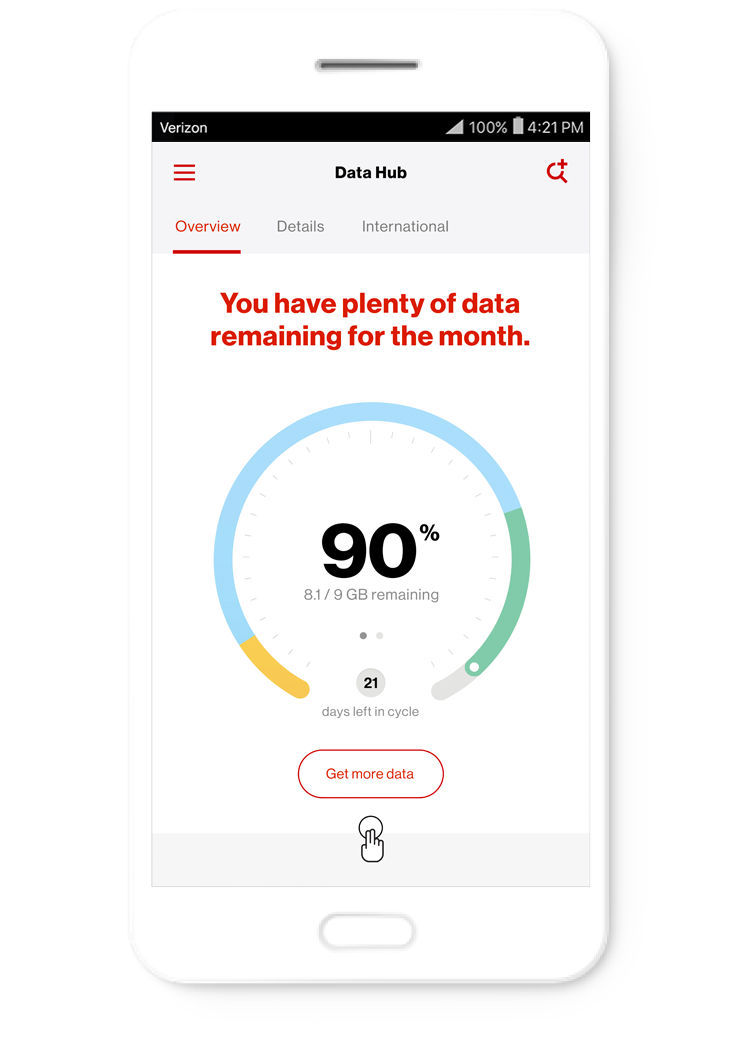 Control your data in The Data Hub
Clearly see how much data is being used, who is using it and how to get more when you need it. And Carryover Data lets you keep your unused data for another month.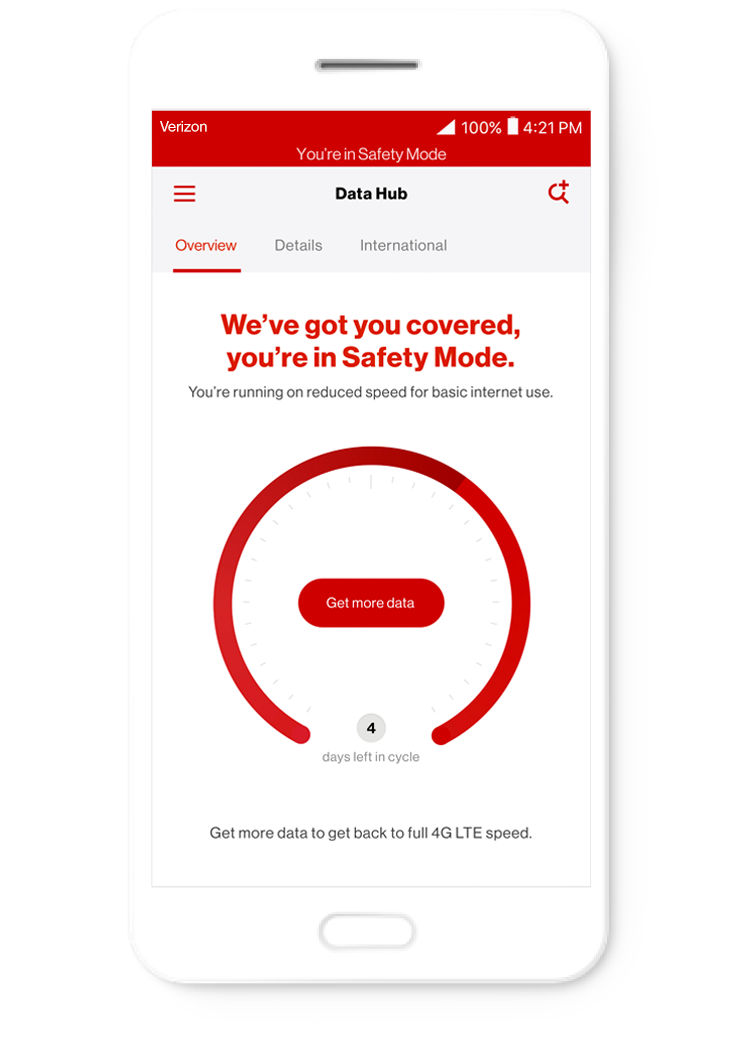 No surprise overages with Safety Mode
Choose Safety Mode and stay online even after you've used all your data for the month. You can add more data whenever you're ready to get back to 4G LTE speed.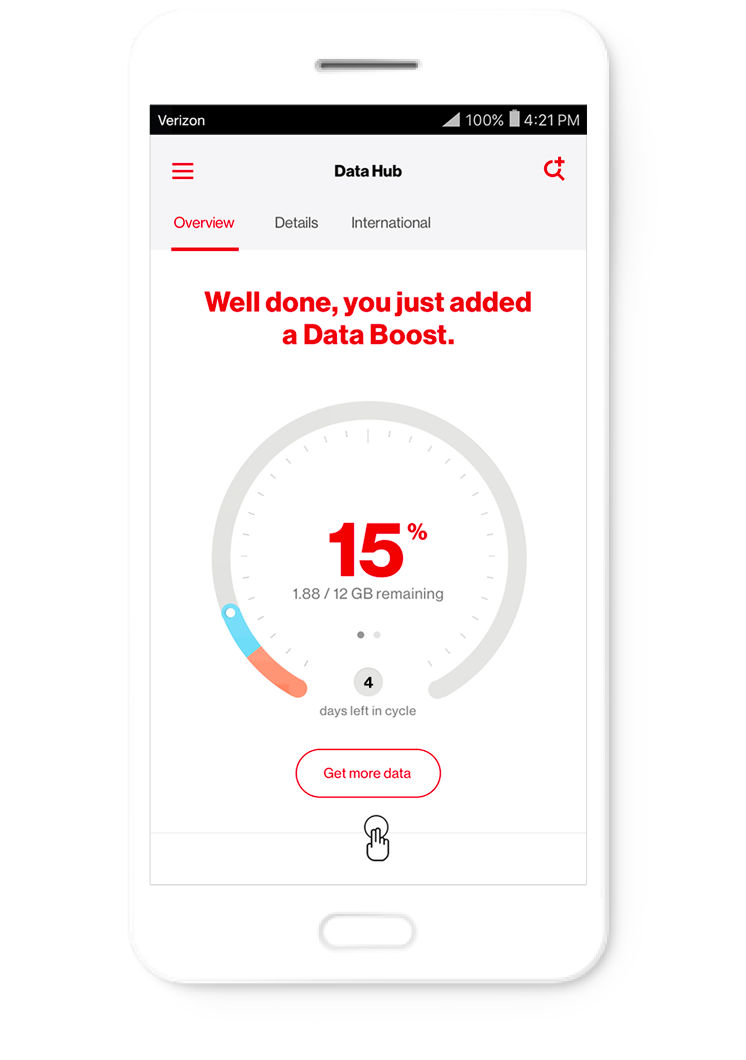 Buy data on demand with Data Boost
Data Boost lets you buy extra data whenever you need it.
The best part?
No compromises.
On America's best network, your phone works the way you want it to, every time you need it to. It's why we win so many more awards than every other network.
Coverage
Speed
Reliability
Rankings based on the RootMetrics US National RootScore® Report: 2H 2015. Tested with best commercially available smartphones on four national mobile networks across all available network types. Your experiences may vary. The RootMetrics award is not an endorsement of Verizon. Visit www.rootmetrics.com for more details.
Plan calculator.
Add phones, tablets and more.
Find a Store Near You